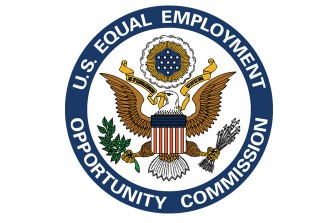 The EEOC published its revised EEO-1 Rule, responding to a number of comments submitted following the issuance of its proposed rule in February 2016.  As a reminder, the EEOC proposed revising its EEO-1 report to require employers to provide certain wage and hour data regarding their employees to the EEOC on an annual basis.  Our previous posts on this development can be found here, here and here.
After receiving a number of comments from interested parties, the EEOC revised its proposed rule in two distinct ways.  First, in response to a number of comments relating to the burden of providing W-2 data with the current September 30 EEO-1 filing deadline, the EEOC has decided to modify the filing date for the submission of EEO-1 reports.  Beginning with work year 2017, the EEO-1 filing deadline will be March 31 to coincide with the issuance of W-2s for the prior year.  As such, the first EEO-1 under the revised rule must be filed on March 31, 2018.
Second, the EEOC modified the "Workforce Snapshot Period" during which employers must identify the workforce that must be included on the EEO-1 report.  In light of the changed submission date, starting in work year 2017, the EEOC will modify the snapshot period to include employment data for any one pay period between October 1 and December 31 (i.e., the fourth quarter).  Previously, the Workforce Snapshot Period included employment data for any one pay period between July 1 and September 30.
Employers are encouraged to consider the impact that the additional reporting may have on their current business practices.  Given the Administration's continuing emphasis on pay equity, employers should consider undertaking a privileged audit of their pay policies and practices.  Part of this process should include identifying whether any "red flags" would be identified by the EEOC or the OFCCP in connection with the analyses contemplated by the new reporting requirements.  It is critical that employers address any problem areas or compliance issues before the reporting obligation becomes mandatory.
Additionally, now that the rule has been published in the Federal Register, employers are also encouraged to submit comments to the rule.  Comments must be submitted no later than August 15, 2016.  Comments may be submitted:
Via hard copy to: Joseph B. Nye, Policy Analyst, Office of Information and Regulatory Affairs, Office of Management and Budget, 725 17th Street NW., Washington, DC 20503;
Via email to: oira_submission@omb.eop.gov;
Online at: regulations.gov;
Via hard copy to: Bernadette Wilson, Acting Executive Officer, Executive Secretariat, Equal Employment Opportunity Commission, 131 M. Street, NE, Washington, DC 20507; or
Via fax (6 pages or less) at: 202-663-4114.