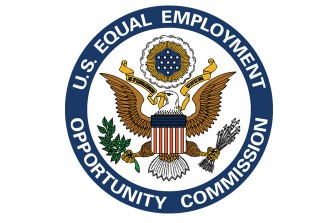 As loyal readers of our blog are aware, in February 2016, the EEOC released a rule to amend the Form EEO-1.  The new rule requires private employers (including federal contractors) with 100 or more employees to submit pay data with their EEO-1 reports.  Employers with fewer than 100 employees will still not need to file an EEO-1.  Federal contractors with 50-99 employees are still required to file an EEO-1, but are not required to submit the new pay data.  The rule is slated to go into effect on March 31, 2018.
Since the election of President Trump, employers have been watching anxiously to see if the new form and the burdens it places on them will be modified or ideally repealed.  Although employers are not required to submit the new form until March 2018, the addition of compensation information has dramatically increased the complexity of preparing EEO-1 submissions.  As a consequence, if the new EEO-1 form is to remain in effect, employers should start preparing for this new requirement immediately (if they have not already begun).
Efforts have been underway to rescind the new EEO-1 form – including efforts in Congress.  The Chamber of Commerce requested that the Office of Management and Budget ("OMB") rescind the new form because it violates the Paperwork Reduction Act ("PRA"), arguing that the EEOC's revised EEO-1 does not "(1) minimize the burden on those required to comply with government requests; (2) maximize the utility of the information being sought; and/or (3) ensure that the information provided is subject to appropriate confidentiality and privacy protections" as required by the PRA.
On August 3, 2017, Acting Chair of the Equal Employment Opportunity Commission ("EEOC"), Victoria Lipnic, speaking at the Industry National Liaison Group's Annual Conference in San Antonio, Texas, discussed the fate of the revised Form EEO-1.  Proskauer attorneys attended her speech, which provided new information about the EEO-1 and her efforts to have the revised form rescinded.
Chair Lipnic noted that the Office of Information and Regulatory Affairs ("OIRA"), which is housed within the OMB, would be the entity deciding Chamber of Commerce's challenge.  Chair Lipnic informed the gathering that the Administrator of OIRA, Neomi Rao, had only recently been confirmed to the post, but that she (Chair Lipnic) had already reached out to discuss the issues raised by the new EEO-1 form.
Chair Lipnic shared that she has sent Administrator Rao a memorandum, asking OIRA to decide by the end of this month (August 2017) whether to implement or discard the wage data collection portion of the revised EEO-1.  Recognizing the burden posed by the new compensation data requirements, Chair Lipnic expressed that it was important to provide employers with information about the fate of the revised EEO-1 sooner rather than later, so employers can prepare to comply.  In Chair Lipnic's words, "time is of the essence."
We will continue to monitor developments as they happen.