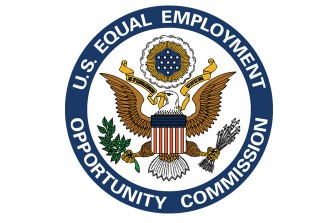 Key Points:
The OMB has stayed the implementation of the new EEO-1 Form, which added compensation and hours worked components to the annual EEO-1 submission
OMB's decision was based in part on concerns about burdens the new form would place on employers and the questionable utility of the new information requirements
Employers who must submit the EEO-1 form will have to submit the prior version of the EEO-1 Form, but will not have to submit 2017 data until March 31, 2018
Summary Of The Development
As we reported earlier this month, the expanded EEO-1 form requiring certain employers to report pay data of their employees was under review by the Office of Information and Regulatory Affairs ("OIRA"), an office within the Office of Management and Budget ("OMB"), for compliance with the Paperwork Reduction Act ("PRA"). Acting Chair of the Equal Employment Opportunity Commission ("EEOC"), Victoria Lipnic, announced on August 3, 2017 that she had sent the Administrator of OIRA, Neomi Rao, memorandum asking OIRA to decide by the end of August 2017 whether to implement or discard the wage data collection portion of the revised EEO-1.
On August 29, 2017, OIRA complied with Chair Lipnic's request. In a memorandum  to Chair Lipnic, Administrator Rao informed the EEOC that it was "initiating a review and immediate stay of the effectiveness of the new aspects of the EEO-1." Administrator Rao explained that there were three reasons for OIRA's decision. First, it determined that the relevant circumstances related to the collection had changed since OIRA (under the Obama Administration) had previously approved the new form. Specifically, since that time EEOC released data file specifications for employers to use in submitting EEO-1 data. Because those specifications were not contained in the Federal Register notices as part of the public comment process or outlined in the supporting statement for the collection of information, the public did not receive an opportunity to provide comment on the method of data submission to EEOC.
Second, OIRA found that the EEOC's calculation of burden estimates of the new form on employers failed to account for these new data specifications and how the specifications could affect the EEOC's initial burden estimate.
Third, Administrator Rao expressed concerns with the form itself – specifically, that "some aspects of the revised collection of information lack practical utility, are unnecessarily burdensome, and do not adequately address privacy and confidentiality issues."
As a result, EEOC must publish a notice in the Federal Register announcing the immediate stay of new compensation and hours worked reporting requirements contained in the revised EEO-1 form and "confirming that businesses may use the previously approved EEO-1 form in order to comply with their reporting obligations for FY 2017."
In response, Chair Lipnic issued a statement  informing employers that "the previously approved EEO-1 form which collects data on race, ethnicity and gender by occupational category will remain in effect. Employers should plan to comply with the earlier approved EEO-1 (Component 1) by the previously set filing date of March 2018." (emphasis in original) Chair Lipnic, a vocal opponent of the revised form, also stated that she "hope[s] that this decision will prompt a discussion of other more effective solutions to encourage employers to review their compensation practices to ensure equal pay and close the wage gap."
Key Takeaways
OIRA's decision is welcome news for employers who have been struggling with the practical challenges presented by the revised EEO-1 Form, including how to merge HRIS and payroll data in an efficient and accurate manner and nuances in how to calculate and report hours worked data. Those employers no longer have to worry about preparing for the expanded EEO-1 Form.
Although many will decry the decision as a step backward in the fight for pay equity, in truth, the revised EEO-1 Form would have been little more than an exercise in paperwork with little if any practical value. Reporting wage information for employees in extremely broad EEO-1 categories provides little utility to employers attempting to assess their pay practices or government agencies attempting to do the same.
Even so, pay equity represents a growing risk to employers. More and more states have and are passing laws making it easier to bring pay equity claims, imposing pay transparency obligations, and prohibiting inquiries regarding pay of applicants.  In addition, government agencies, including OFCCP, continue to focus on compensation in their investigations and audits of employers.  Employers should therefore continue to engage in self- assessments (protected by attorney-client privilege where possible) to ensure their pay practices can comply with federal, state and local requirements and withstand scrutiny in an investigation, audit or litigation.