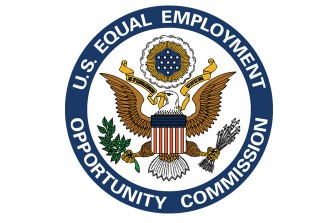 Today the Republicans on the Senate Committee on Health, Education, Labor and Pensions issued a Minority Staff Report entitled, "EEOC: An Agency on the Wrong Track? Litigation Failures, Misfocused Priorities, and Lack of Transparency Raise Concerns about Important Anti-Discrimination Agency."  The report details a host of criticisms of the EEOC, finding, among other things that:
EEOC's Office of General Counsel frequently initiates litigation without the benefit of a commission vote, noting that only 3 of 122 lawsuits filed in 2012 were brought to the Commission for a vote.
The litigation it has brought has been ill-founded, noting that the agency has been sanctioned by courts and ordered to pay attorney's fees ten times since 2011 for untenable litigation and litigation strategies.   This has significantly damaged its reputation.
That its focus on litigation has been to the detriment of charge processing, noting that there are approximately  70,000 unresolved discrimination charges pending.
That it is failing to conciliate and improperly attempting to preclude court oversight of its conciliation efforts.
The agency lacks transparency.  It has not allowed public to review or comment upon its draft guidance, even in cases of novel, significant or controversial.  Further, it has failed to publish guidance in lieu of litigation, for example, in the case of wellness plans.
If it wants to maintain any credibility, the EEOC should take note and consider whether it's current strategy is consistent with its mission.